Washington Rest Area Advertising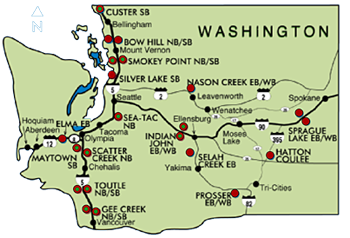 Facts from Department of Transportation Surveys:
49%

of travelers don't have advanced reservations or tight itineraries

43%

said they would be likely to change plans based on travel information available in rest areas

5%

said that one of the reasons they stopped at the rest area was for travel information!
(5% of 52 million is 2,600,000)

100%

increase in rest area usage over the last 5 years
Check out the links above for services offered, locations and rates.
Call us! We will configure an advertising package that best fits your needs and your budget!